Meet the Artist: Susan Dwyer - Up in the Air Somewhere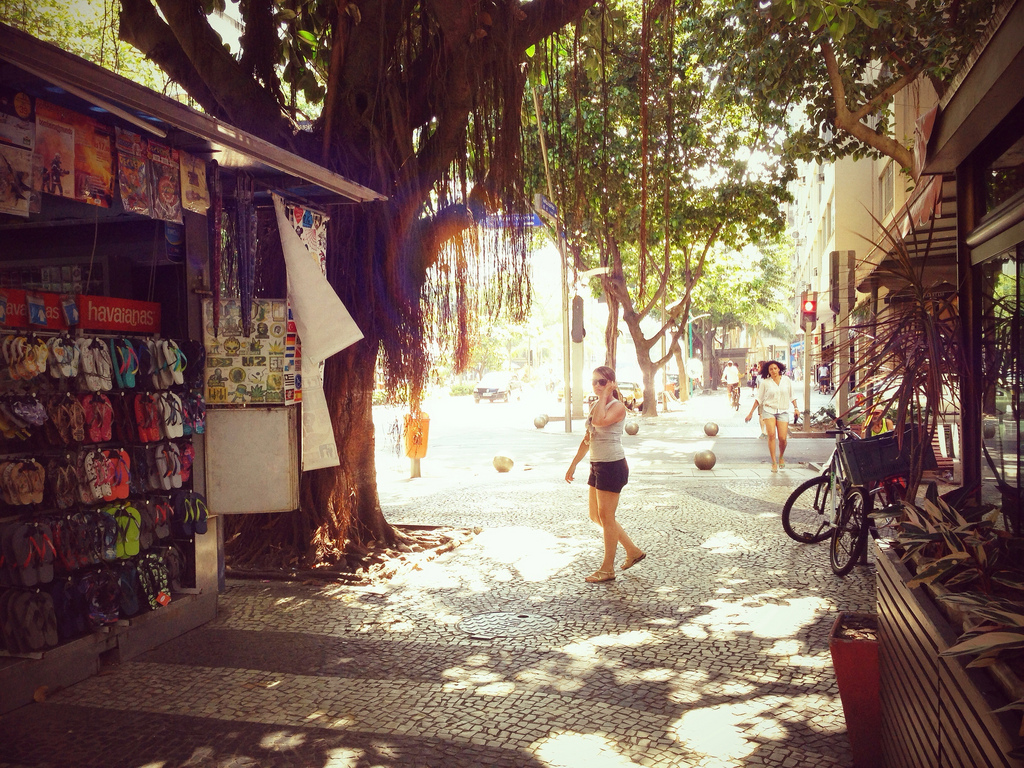 Purchase Susan's papier-mâché bowl designed exclusively for Little Yellow Couch in our September Box!
How or why did you start doing what you do?
I graduated from the School of the Art Institute having focused in sculpture. At the time I had no interest in ceramics and I was making larger scale installation pieces. For the first few years after college I worked as a studio assistant to professional artists. I loved working in their studios and knew that I wanted to keep making things for a living.
In 2007 a few friends opened Etsy shops selling cards and jewelry, so inspired by them, I opened my own Etsy store. I had an idea for a ceramic water tower that I'd been wanting to make for a while. I decided to take a ceramics class at a local studio just so I could make this small collection of pieces (water towers and silos). Up in the Air Somewhere really grew from that first water tower. I began incorporating paper pieces as a way to make work with more control from start to finish (and so I could work on things at home). With ceramics you are really tied to the studio and a lot can happen in the kiln that is out of your control. Now I really enjoy working with both mediums, though the end result can sometimes trick the eye. At shows people often can't tell the difference between the paper bowls and my small ceramic dishes.
What's your favorite part of running your business?
I love being able to connect directly with customers and hear their responses to my work. It's extremely gratifying to make an object that you personally love, but when you put it into the world and someone else sees it and loves it too, well, there's nothing better.
Do you have other creative endeavors that aren't part of running your business?
My background is in sculpture, so when I get the time I work on those pieces. Over the years I've been making cast plaster wall sculptures and I'm planning on making those available soon.
What's your favorite object in your home?
My husband, Ben, and I went to Bali for our honeymoon 2 years ago. While we were there we came across a painter working out of a small studio in a village with a beautiful view of the rice paddies. He was charming and his work was really the best we had seen. On our last day we hiked back up just to buy a small painting from him. Now it hangs in our living room and it reminds me of that amazing trip every time I see it.
What's your favorite thing to wear that's hanging in your closet?
One of my best friends, Marc Witmer, both officiated my wedding and made my wedding dress. He recently launched his line (marcwitmernyc.com) and I love how perfectly cut everything is. My favorite is a simple short sleeved white silk blouse. It's deceptively simple, but feels amazing on.
What's your favorite piece of jewelry?
This is a tough one! I love everything I have by Cursive Design (my dear friend and former studio mate), but for sentimentality I'd have to say my engagement ring and wedding band are my favorite pieces of jewelry. I refuse to wear any other rings on my fingers (but bring on the necklaces, please!)
What's your favorite restaurant in the world?
My favorite Chicago restaurant is Mana. It's vegetarian (my husband is vegetarian) but creative and every single menu item is delicious. It's our go-to celebration restaurant.
What's your favorite city in the world?
My favorite city in the world is Rio de Janeiro. My dad is from the city and most of his family still live there. It has breathtaking beaches, an urban rainforest, and a rich city life like no other place in the world. Ben and I spent a month there last year and I'm already itching to go back.
What are your vision for your business over the next several years?
When I started Up in the Air Somewhere I kept it very separate from what I considered my "real" artwork. But over the years that gap has shrunk and I'm feeling excited about adding one of a kind artwork to Up in the Air Somewhere. I'd like to move away from production work a bit and focus more on custom projects. We'll see!