The 5 Essentials for a Happy Entrance
Your home's entrance is an important first impression, both for your visitors and for your own "welcome home" moment each day. As with everything we do at Little Yellow Couch, this simple project of setting up your entryway is an opportunity for you to express your aesthetic. Here are some entrances that I love:
Not all of the photos above have every item that I think make for a happy entrance. And you probably won't want to use everything I'm suggesting, either. These ideas are really just to get you thinking about how you can make your entryway more welcoming, while at the same time, using a few organizational tools to help you maintain the space so that it doesn't get run over by the daily detritus of life. So, here are the essentials, as I see them:
A table. It may be obvious, but you need to start with a place to put things down when you walk in the door. These are some of my favorites: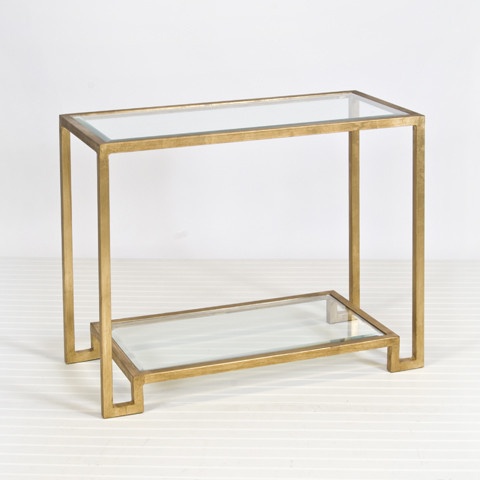 A lamp. Hopefully you can put your table near an outlet. Then, you might want to consider attaching a timer to your lamp so that it comes on at dusk. Especially as the days get shorter, it's really nice to come home to a warm light.
A tray. Having a specific place for everyone's keys, and always throwing them there when you walk in, means you won't spend half your waking hours looking for your keys. Even though you could simply put your keys directly on the table, there's something about a delineated space that makes a difference, mentally, in solidifying the habit. Plus, who doesn't love an excuse to buy a beautiful tray?
Flowers. Yep, this is one of my "essentials." You know that L'Oreal ad campaign where the women who bought the hair product said "…because I'm worth it"? Well, you're worth fresh flowers every week. Really. Check out your local farmers market for a great selection of affordable bouquets. Wherever you get them, the easiest arrangement is a group of flowers that are all the same. As for the vase, we're partial to the handmade piece which Cara Taylor is creating for us. It'll be included in next month's box so you may want to hold out until then. Here's a peek at her other work: Taylor Ceramics
A recycling bin. The final must-have in my mind is a place to chuck your junk mail or anything you read and immediately want to discard. When you walk in with the mail, you can take a moment to drop your keys and bags, open the mail and right then and there, get rid of the paper that you don't want to keep. I think an attractive basket is the way to go. I simply put a paper grocery bag inside mine so that when it's full I just lift it out for recycling. Now if I could just get my husband to take that final step between holding the mail in his hand and putting it in the basket. The one that is Right. There. Not putting the mail on the table. But in the BASKET. Yes.
Ok, so the basics in my mind, are, a table with three things on it (lamp, tray, vase) and a basket under it. If you have more room, you could also add any other personal objects that you'd love to see. At the end of the day, having a little beauty welcome you home can set the tone for your whole evening. And bonus: your guests will feel like they're about to experience a special environment if the first thing they see is your aesthetic captured in this little vignette.
xoxo Zandra