Meet the Artists: Diana Foree & Kristy Behrs, Ladylike Handmades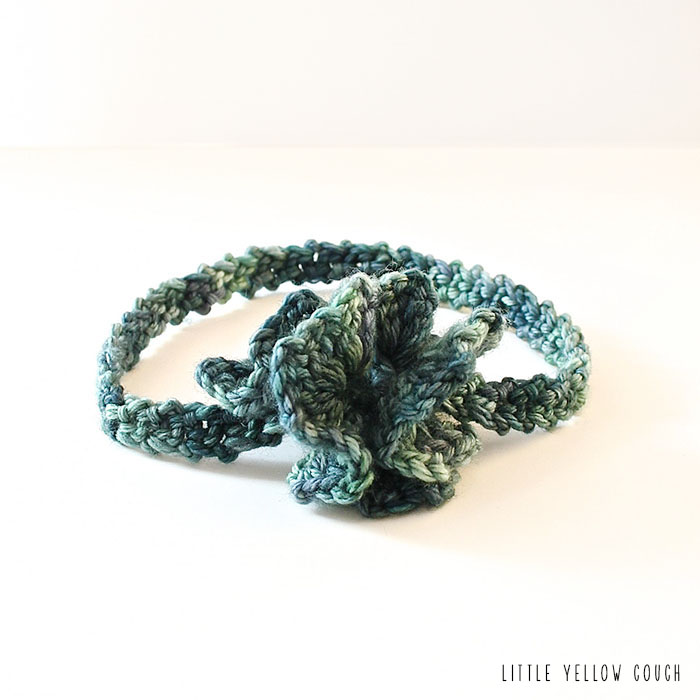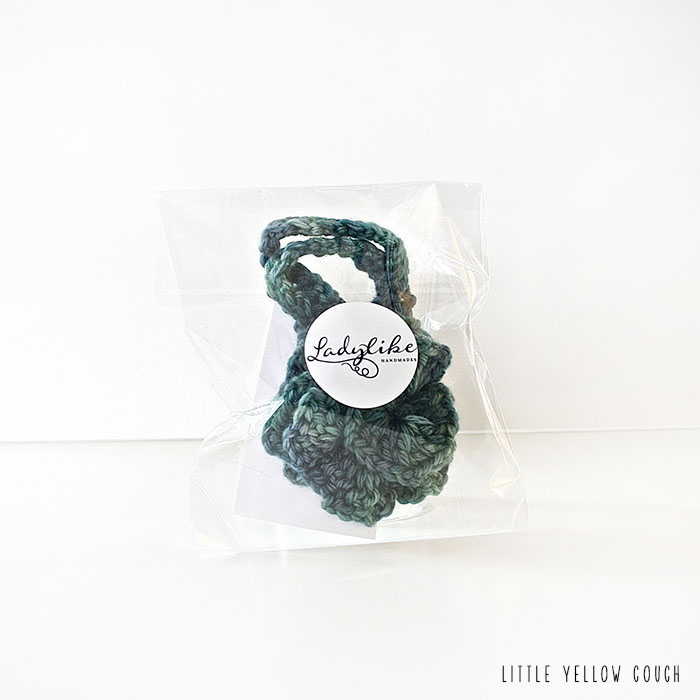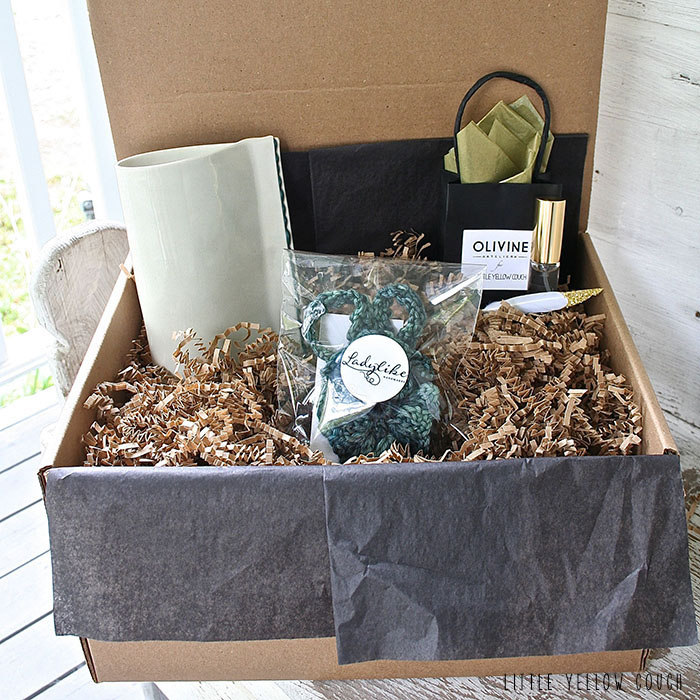 When did you two decide to start working together? Did you need to lay out any ground rules for working with your mom/daughter? And what's it like to work together?
In 2009, we started talking about the possibility of creating hair accessories. Feathers in hair clips and jewelry were very popular and Kristy asked if I could create flowers with different color thread. After many patterns, we chose a few and Kristy did all the feather work. We offered them at a local venue and sold quite a few. That first showing actually was the springboard to move into yarn headbands, cowls and ski wear and created Lady Like.
We never really had set rules from the start. We agreed to discuss yarn purchases, color pallets, and patterns that best showcased our vintage-inspired style. When one of us has a new idea, we respect each other's opinions. Fresh ideas are important and inspiring to a small business like ours.
It's been great to working as a mother and daughter team and loads of fun! We bounce a lot of ideas off each other even though we live hundreds of miles apart. I believe we each have our own strengths that keep Lady Like balanced.
How do you divide the tasks of running the business and which parts are collaborative?
I (Diana) do all the design work, create new patterns, and manage our Etsy Shop. Kristy photographs our products, consults on color pallets and product design, and designed the blog. One of the jewels of our business is Kristy's beautiful photography -- it's amazing to see our creations through her camera lens worn on stunning models and in natural settings. It's important that our products' images come to life in a way that tells potential clients about the warmth and cozy feelings wearing Lady Like products gives them. It's all about the intangibles.
The theme for Little Yellow Couch this month is "Let's Be Civilized." What does "being civilized" mean to you? How do you incorporate grace, kindness and sophistication into your daily life and/or work?
As mentioned above, we collaborate on a lot of product ideas. We talk at least once every month to discuss new product ideas, color pallets that would work well for each season, and how we can make our products even better and more helpful to our clients. My mom (Diana) tends to have more new ideas and I (Kristy) tend to want to talk about how we can make what we already have even better. Both things are important to discuss, so we like to hear each other out and find a middle ground so we both see our ideas come to fruition in a way that complements the other.
You talk on your Etsy site about the 1920s and 30s. What is it about those eras that inspire you?
We love these 20s-40s eras because it was a very important time for women's style. After World War I, designers were pushing past limits and breaking molds. They were inventive and unique. We love how sparkly and girlie styles were at this time. We're a big fan of flapper style headbands because they are so feminine and crown-like, so many of our designs are intended to be worn across the forehead.
Diana, we love that you use crochet to give a modern take on styles that remind us of a different era. How did that come about? When did it occur to you to use crochet for your vintage look?
Right from the first concept of making flowers with feather accents, crocheting was my ideal choice. I was more adept at creating designs with hooks than needles. You have more flexibility to design a new pattern with crochet and since it is an old art, it definitely has that vintage style. Clothes from the 20s and 30s have some incredibly gorgeous crocheted lace motifs so it was an obvious choice for Lady Like.
Diana, you mentioned that you used to sew. What made you start to crochet?
When I mentioned that I used to sew, I actually still do. I love to quilt, sew tote bags, aprons, and each holiday season I try to sew something new for Christmas gifts. Last year I made 17 aprons for family and friends. Sewing is my second love. Crocheting has been a part of my life since I was a little girl, watching my grandmother make the most beautiful doilies and trim on Irish linen hankies. She taught me the basics and I renewed my love for the art over the last 25 years. I've made afghans, doilies, sweaters and most recently our headbands and cowls.
Kristy, we love how your photos inspire our imagination. We start giving each woman who is wearing a headband or cowl a backstory and that makes us want to borrow some of their lifestyle, including wearing your accessories! (Some of our favorite photos are set in a vintage truck). What are you trying to evoke in us when we look at your photos?
I want women to see our product shots and feel like they could live cozily in our images. I want them to know that they'll feel feminine and warm at the same time -- that they don't have to trade femininity for function.
Kristy, on your blog you describe yourself with some terrific adjectives.
photographer & blog designer,
vagabond & thrift shopper,

m

usic maker & enthusiast,
passionista & libertarian,
artist & writer,
redhead, blonde, & brunette.
Could you elaborate on any of them that you feel are particularly important to you as an artist?
Sure! Ironically, this little list has changed and some of the concepts and truths about me have shifted or molded into something new and slightly changed. I will always be a little vagabond at heart, but after 13 years of moving around the globe and living in fabulous cities and small towns, I landed in Bend, Oregon and I feel 100% at home. For the first time ever, I'm getting homesick when I'm out of town. This means a lot to me! I absolutely love thrift shopping for those special 1940s-1970s clothes, it gives me a high to run around looking for treasures, lost causes. These clothes make me feel feminine! Most clothing was simply made with higher quality materials and care back then! They knew the female shape and they knew what it took to make you look your best. I think we're getting back on track in that realm these days, but it's taken long time.