Meet the Artist: Julie Wray, Olivine Atelier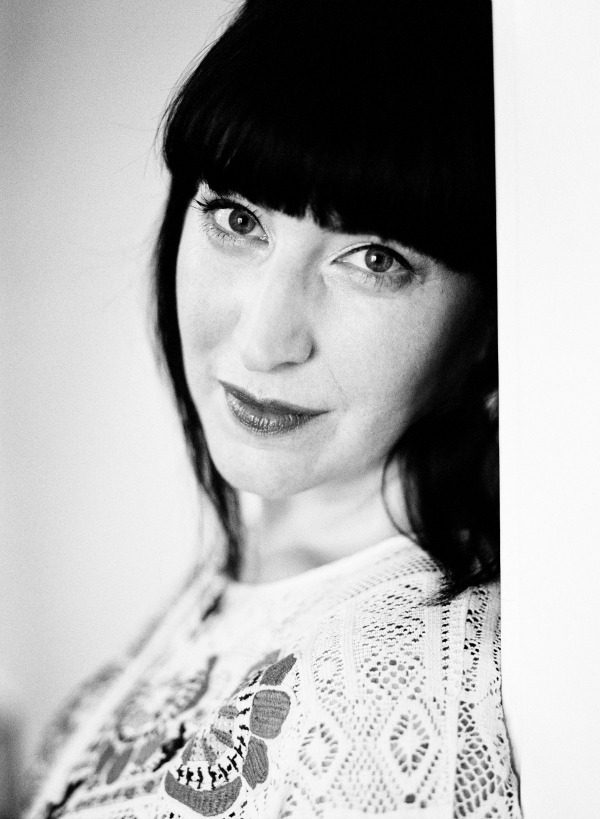 We love the story on your website about going into stores as a little girl and trying on all the perfumes. Can you share that story with our readers and tell us when and how you knew being a perfumer was going to be your profession?
When I was a little girl I used to go to the gift shop in my neighborhood and spend my entire allowance on anything that smelled good...Soaps, perfumes, lotions, lip balms, anything from the beauty section! My best friend would come home with a bag full of sweets, and I would have a bag full of old lady soaps! When I was 18 I was traveling around Australia and found a book on aromatherapy, I was instantly smitten and there was no turning back from the land of perfume!
Can you walk us through the process of creating a new scent?
Every scent I have created comes about in a little different way. Some of my perfumes were blended in my head while I was taking a walk or reading a book, and then I would rush home to make the blend and see if it smelled the same as in my mind. She Belongs There was created in my head while taking a walk in a forest...It doesn't smell at all like a forest, but that's where the inspiration hit me! Some of my other fragrances were more of a labor of love...Sitting down at the workbench and trying 100 different blends to get the right scent. And others were made as a collaboration between myself and my dear friend Sarah Horowitz, perfumer extraordinaire!
You use the image of a feather on some of your packaging and we love the actual gold-dipped feathers you include with each bottle of perfume. To us, they represent the beauty of the natural world mixed with a touch of glamour, which is where we draw inspiration for the aesthetic of Little Yellow Couch. What do the feathers mean to you?
Feathers equal magic to me, and gold glitter represents total glamour with a huge drop of playfulness. The feathers first became a part of my packaging because of a very sweet ritual that my son and I have together. When he was about a year old we started finding feathers everywhere, I told him that each feather was a secret message from a bird that was left just for him. I would read the note and he would smile. He's almost 4 and he still loves it. The notes usually sound a little like this, "Dear Johnny, I hope you have a wonderful time at the park. Love, Birdie".
What are your future goals and dreams for Olivine?
I am working on new wonderful products, but mostly I want to work on getting Olivine Atelier into the coolest boutiques all over the world! I am also working on another online class that should be launching early next year. I did an online course called A Lovely Venture about starting and running a business a couple years ago, and I am ready for a new class to teach!